KUKI LONDON: A STREETSTYLE BRAND
It all started when… i decided to develop a brand showcasing talent, urban culture, creative flair and most importantly, personality.
Kuki London was born in 2016, curated by myself Eden Tarn & long time friend Nico Constantinou.
We set out on a quest to create a brand and identity which represented our beliefs towards design, producing a platform that would allow us to collaborate with like minded people.
Our mission:
'Break the norm'
Kūki | 空気 : definition [Japanese] Air/Creative Void
To launch the brand, we took over a small unit on Brick Lane for a 12 week residency. We chose a prime location and designed the store front to have a unique, eye catching Kuki 'Kamo' graffiti print.
The store offered a flavour of the brand to the public for the first time. We produced our first collection of Kuki merchandise including graphical t-shirts, sweats and skateboard decks. With stickers, posters and postcards on offer for adventurous tourists. One off sample pieces and hand customised trainers and face maks intised creative urban seekers into the store.
Opening and closing parties were held with street performances outside the shop from a range of young emerging male and female music artists.
Featured were:
GEN UCHOUA
MALICK IV
CHE LINGO
JANSET
This guerilla-style pop-up was a tremendous success, exposing us to a wealth of creative and talented people. By engaging with the community we were able to get direct feedback from customers and could understand our place in the market place. We were able to grow our social presence heavily during this time to upwards of 10K on Instagram alone.
Between two people, within the space of 6 months, we had developed and designed a brand identity, ethos and story. Stripped, painted, built, manufactured and marketed branded product for a pop-up store and launched an e-commerce site. All of this wrapped in content on our social pages to show viewers our journey.
Working with Influencers
As our exposure rapidly increased influencers began to take notice of our brand and wanted to get involved and collaborate.
Throughout 2016 & 2017 we have worked with a number of music, creative artists and brands.
Some collaboration highlights include:
DONNAEO FT DIZZEE RASCAL & JME
CHE LINGO
KARDO BLONDE
RIDE 3
NARKO
NAFE SMALLZ
G-SHOCK UK
CHULO FIRE
JEROME THOMAS
THE LINE GIRL
CANo WATER
OCTAVIAN
DELTA LIMA
MONKEY SHOULDER
TURTLE BEACH
FLYBOYKENZ
SILENTO
SPRAYGROUND
Expanding the Kuki product range
With 4 capsule collections already released we continue to design new products and content ideas.
We are developing colour ranges as well as accessory based products. We continue to think of inventive themes and exciting shoot locations to attack the digital market with new and fresh content.
2017 Pop-Up Store
Just one year on from initial launch, we undertook the task of creating our second London pop–up store. The aim was to make it bigger, more immersive with more product. The space showcased the RaidaBall collection, as well as exclusive limited in-store pieces, featuring new colourways and as always, wavy graphics.
Our first pop-up store in 2016 on Brick Lane sold out, so our second venture promised to be even better with new exclusive collections and brand partnerships. With three times the space to play with, we invited fans and new customers to hangout in the store Kuki-style - with weekly DJ's, special guests, Turtle Beach Audio/Visual Systems and more. We offered the chance for fellow upcoming brands to showcase their talent alongside the Kuki collections, providing retail space available to rent.
Collaboration instore included:
ACIA STUDIO
RHYANRHYAN
BENTEKI
TURTLE BEACH
MONKEY SHOULDER
SPRAYGROUND
Watch the making of and an exclusive look inside the Kuki 49 Commercial street pop up store:
Building a Kuki Game
We took on the challenge of designing a mobile app game that we could release free on the app store as a thank you to our fans. This would sit alongside the A/W 2017 Gamewear Collection. Taking inspiration from 90's retro gaming with trending streetwear we developed a narrative for a gameplay that was enjoyable whilst telling the Kuki story.
Kuki Raida is on a mission to unite those who break the norm. He will stop at nothing to defeat the element bosses who stand in his way. He must travel within the voids of the galaxy to fulfil his destiny...are you kuki enough?
 
CREATING CHARACTERs & ASSETS
We developed a series of enemy bosses. All the assets had to function graphically together. Working alongside a game developer we were able to create a series of weapons and power-ups that activate throughout the game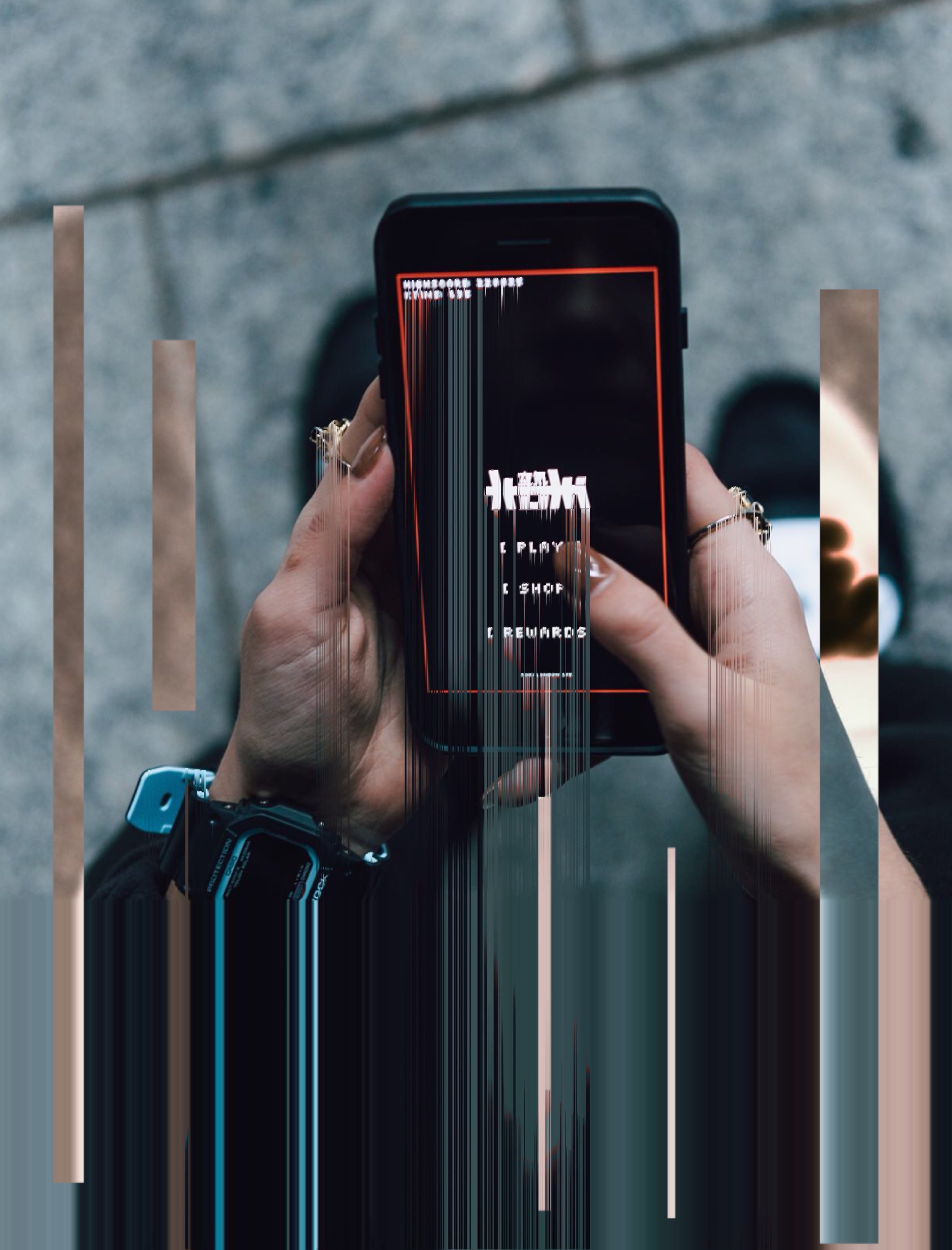 We designed and developed the user interface for the game. A rewards section would reveal a mystery Kuki prize, whilst there is also a direct link to our shop